Application Description:
The risks associated with designing large retaining walls have grown exponentially. The predominant cause of failure is water. Whether a poured concrete retaining wall or MSE retaining wall, provisions must be made to control subsurface water accumulation to minimize hydrostatic water pressure and efficiently drain the reinforced soil. Hydrostatic water pressure exerts additional load on the retaining wall and can be hazardous and damaging. Inefficient drainage of the backfill may result in premature failure.
J•DRAIN drainage composites are engineered to eliminate and control hydrostatic water pressure and efficiently channel water away. The three dimensional core creates a high compressive strength and high flow capacity drainage channel and the fused filter fabric prevents soil intrusion into the flow channel. They are a lower cost alternative to traditional drainage aggregate, filter fabric and perforated pipe systems.
Product Recommendation
Standard recommendations. Please contact a JDR representative for the product to meet specific requirements:
J•DRAIN
150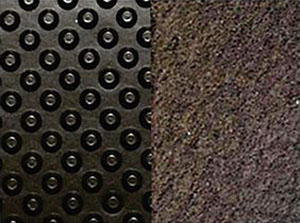 J•DRAIN
300/302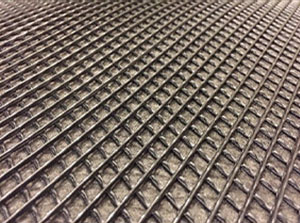 J•DRAIN
200/220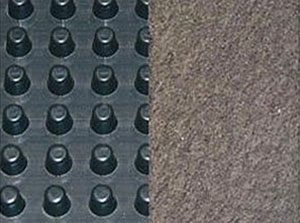 J•DRAIN
400/420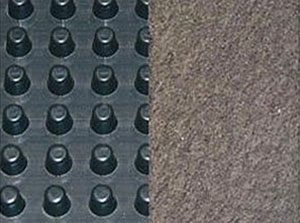 J•DRAIN
400XL/420XL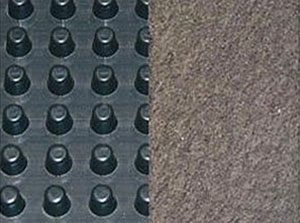 J•DRAIN
ES 1100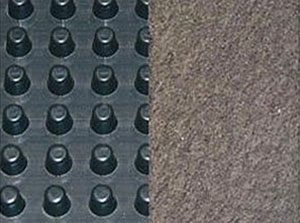 J•DRAIN
ES 1600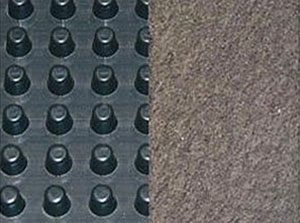 J•DRAIN
SWD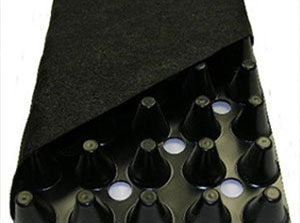 Product Brochure
Please click on below brochure or data sheet for printable pdf:
Division 7 Waterproofing:
Division 2 Civil/Highway (AASHTO M 288):
CAD Details
Please click on below detail available in either CAD or pdf format:
| | | |
| --- | --- | --- |
| Retaining Wall (full coverage) v10 020: | PDF | CAD |
| Retaining Wall (chimneys) v10 021: | PDF | CAD |


NES evaluated.
Visit Installation Instructions or Architectural Specifications & MSDS for more info.